I have not been feeling too well lately. My body just ALWAYS feels tired and run down. Last week in particular, I started coming down with something. On Saturday morning (which is usually my day with the girls since hubby works that one day) at 6am, I awoke and my throat felt achy. I did what I usually do when I get a cold- I took Alka Seltzer cold.
My best friend Franny introduced that remedy to me in high school, and I have since introduced it to many others. It helps almost instantly.
Strangely enough, this time- it did the opposite.
I took 2 tablets, 2 advil and after 5 minutes felt my stomach being ripped a part- that familiar feeling… ULCER.
If you have never had one before, it's pretty much a small hole forming on the wall of your stomach, which releases the stomach acid into your body. IT IS PAINFUL.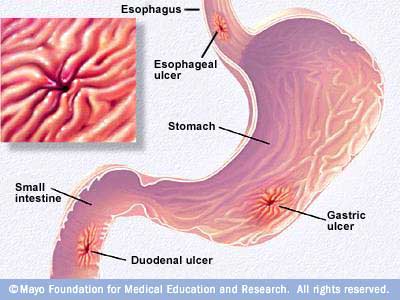 Apparently, ulcers are genetic. You either have the gene, or you dont.
I do.
I curled up on the floor in extreme pain. I started puking – what a wonderful way to start the weekend!
I called my mom and she came over to watch the girls.
With all the garbage and drama I have with my mother, she is consistent when it comes to the girls.
I spent the rest of the day recovering from the morning.
When I was young, Saturday nights were the shiz.
Yes, I know that I am "still young" (28 if you are counting)- but my Saturday's are no longer my own since becoming a mother.
Today, an exciting Saturday night is renting a movie on demand and ordering sushi with my husband. I lurv chick flicks. If I stay up past 11pm, it's a record (shut up I know it's sad).
I more than made up for my Saturday indoors, with my trip to see Cirque Du  Soleil – WINTUK on Sunday!
When I was on hospital bedrest, all I did was surf the web and watch tv. Since it was November, I would often see commercials for Wintuk. The show runs from November to January here in New York. Every time I saw that commercial, and the word Soleil was mentioned, it just reinforced my love affair with the name Soleil. Even my laptop's bluetooth connector at the time was called "Blue Soleil" – I am one to not ignore signs.
Then the other week, I received an email from Cirque du Soleil's PR and was asked if I would be interested in seeing their show, in exchange for writing about the experience. That would be a no-brainer.
We left the girls with my mom, and my husband and I went to the show.
Now usually, my husband and I fight when we are about to go out. I even asked twitter if I was the only one whose husband picks a fight EVERY.SINGLE.TIME we are about to leave the house. Twitter replied that I indeed, was not. Good to hear.
Then I went on to warn all the youngsters on twitter (the 3 that follow me) that they should NEVER MARRY young. I may or may not have been pissed off.
Anyway we cooled down and got on the train.
After a light lunch, we went to pick up our tickets at will call.
4TH row center people!
We got amazing seats- thank you Cirque PR!
10 minutes after we got situated (which to me meant sitting in my seat with a mug of hot chocolate with a splash of Bailey's- which they sold at the arena),
a gentleman walked over to me and asked if I was "Gemini-Girl" .
He kneeled over,and personally thanked me for coming to the show, and gave me some Cirque merchandise!
Everyone around me looked at me like "who is this chick getting preferential treatment"- but who was I to care, I love special celebrity-like attention. I wish that guy followed me around all day thanking me for doing things.
"Thank you for brushing your teeth- here's some swag"
A girl can dream…
Anyway, the curtain came up and my husband NO JOKE leaned over to me and said "Thank You" – THIS IS MONUMENTAL folks.  We really did have a great time.
The show was BEAUTIFUL.
Visually spectacular are more the words.
"Wintuk is a whirlwind winter adventure about a boy—Jamie—and his quest to find snow.
Jamie lives in an imaginary city where the arrival of winter has brought intense cold, but no snow! He interacts with a cast of high-energy urban street characters, including acrobats, dancers and talking lampposts. Jamie embarks on a journey to an imaginary North called Wintuk. He is joined by three companions—a female Shaman with magical powers, the girl he has fallen head over heels for and a timid young man called Wimpy, destined to discover his own courage. Jamie's goal: bring the snow back to where it belongs.
Bursting with the energy of the city and the broad sweep of nature, Wintuk weaves thrilling acrobatics, dazzling ice giants and memorable songs together in a touching story line that resonates with the whole family."
At the end of the show (SPOILER ALERT) it began to "snow" it was BEAUTIFUL!
We didnt take our kids to the show because they are way too young, but the place was PACKED with kids who were old enough to appreciate it:
Needless to say we both had an AMAZING time (and I am NOT just saying that because I was given tickets). I truly thought it was breathtaking.
Gemini-Girl readers can now receive 30% off for kids tickets as well!
Just enter the code KIDS25 AT TICKETMASTER.COM checkout
My new friends over at Cirque Du Soleil  Wintuk were kind enough to offer one of my lucky readers free tickets to the show (amount of tickets to be determined)!
All you need to do is leave a reply to this post to be entered into the contest! Not too shabby eh?
Keep in mind this show runs in New York City until January 3rd.
The contest ends Saturday, November 28th at 11pm EST.
Good Luck!!
xoxo,
GG